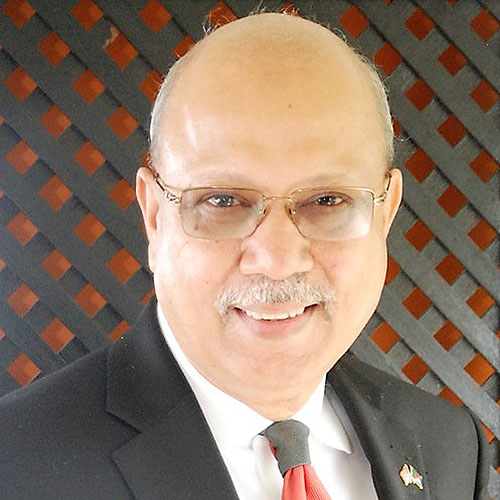 A stalwart, of the hospitality industry, Mr. Atique Rahman leveraging more than 40 years of experience, expertise across all functions of the hotel industry, spread over business hotels and leisure resorts.
Mr. Rahman, stepped into the hospitality industry in 1974, as an intern. A graduate from the State University of New York, quickly built a professional career in F&B, managing and directing the F&B Operations of the Renaissance Hotel, the Play Boy Club of America in Buffalo. Since then, he has served as Director Operations and held Regional Director positions, in the USA at Radisson Hotels International, The Park Plaza Hotel Cleveland, and Ramada Hotels International.
Results Oriented, Customer Service driven hotelier, Mr. Atique Rahman, have had an equally successful career, in Bangladesh. Played a leading role, at the Pan Pacific Hotel, the Westin Dhaka, the Ocean Paradise Hotel and Resort, and currently leading Lakeshore Hotels Operations, and the construction / finishing of Dusit Princess in Dhaka. Mr. Rahman, also is sought after, by local Owner's as Owner's Rep, to negotiate Hotel Management Contracts.